A Collaborative Coworking Space
Breakthrough Co Lab is a place to work, meet, and lounge for creative entrepreneurs like you. Members can unite under the common bond of growing a business. We are building a community space where you can network, meet with clients, and get work done in a variety of spaces. Get cozy in our comfy sofas in our socially-focused lounge area, or focus at a desk in our quiet work room.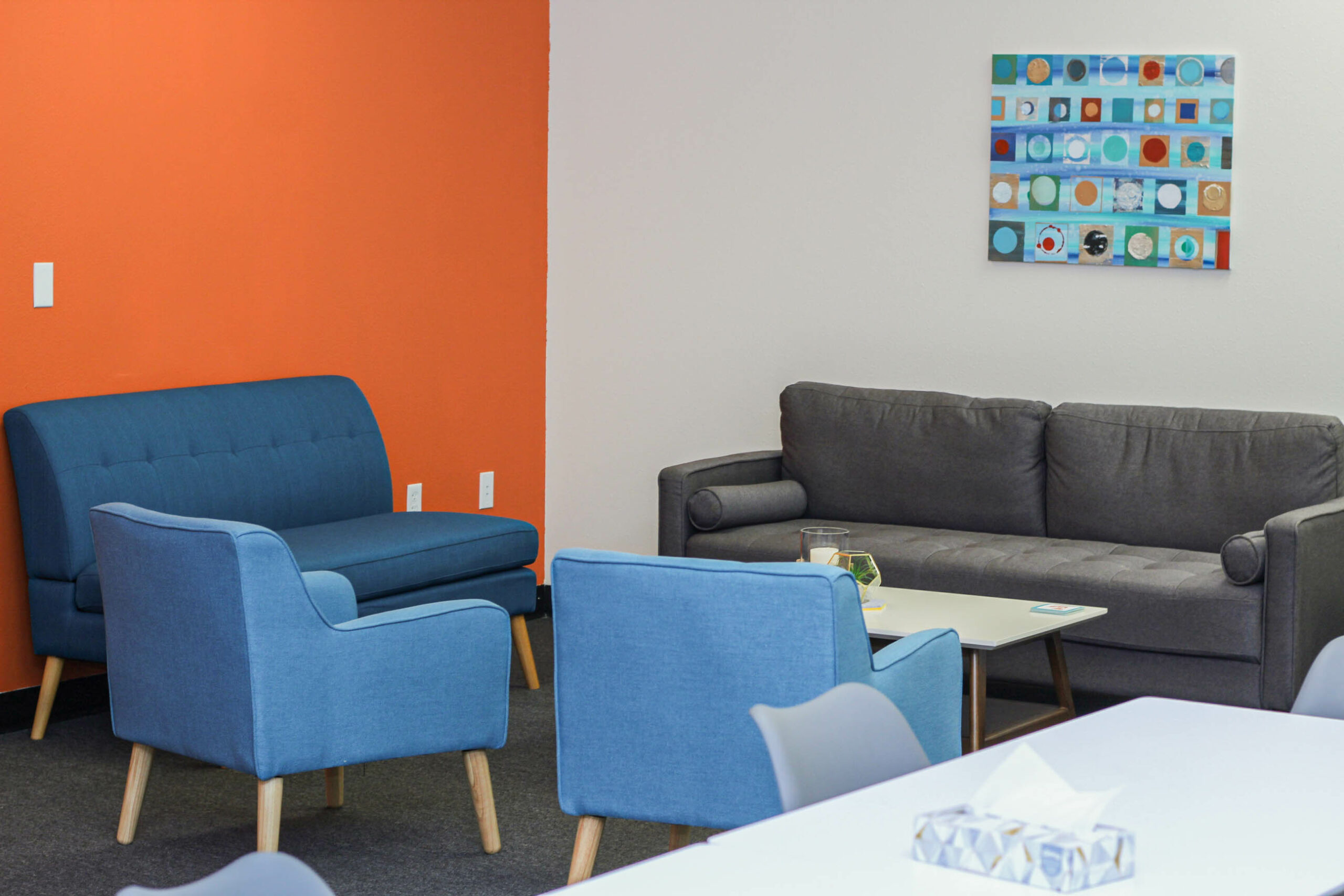 Want a free Day pass? subscribe to our weekly newsletter
Enter your email below. We'll send you a free Day Pass*. No strings. No obligation.
*One free pass per person. Passes are non-transferable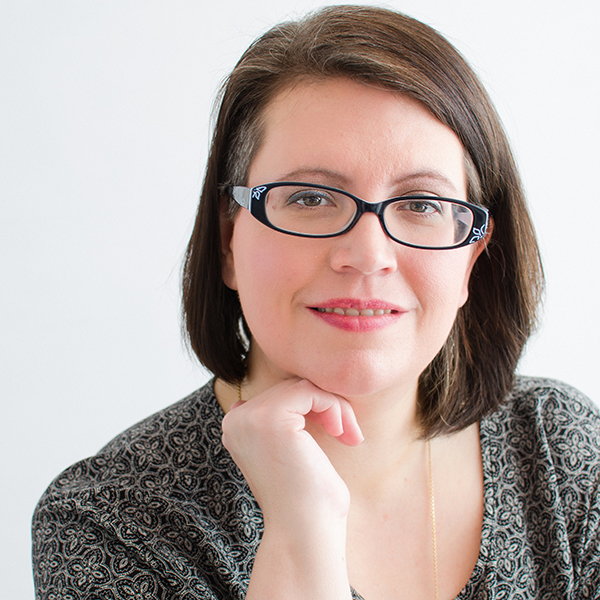 Meet Kathy
Hello! I'm Kathy Rasmussen, and I started Breakthrough Co Lab to help business owners be productive, find support, and feel a sense of belonging. Having a supportive and collaborative environment has been something I've longed for since I became an entrepreneur 20 years ago. After a long arduous road in my business journey, I've learned when I have a thriving community of like-minded people, I have the support and resources I need to excel. 
When I started my first business in 2002 selling art online, I didn't know anyone who'd started a business before and I had to research everything on my own. In fact, it was more of an experiment than a business. It only lasted a few months before I took down my site.
A couple of years later, I started a wedding planning business with a friend. Even with a little business experience under my belt, we still struggled to find support. The wedding industry where we lived was highly competitive and territorial. We felt like outcasts. After a few years, we started making a name for ourselves but eventually had to shut down.
My next business venture was offering professional services to other entrepreneurs. It was 2015 and I decided to attend the Altitude Summit in Salt Lake City. I met new people, learned new things, and most importantly, was incredibly inspired. Without the motivational push I received from this newfound community, I don't think I would have continued my entrepreneurial journey.
In 2016, I quit my full-time job so I could focus on my business and work from home. I was alone most of the day – at least while my kids were in school. That is when I started leaning hard on my community for support. I joined group coaching programs and Facebook groups, attended conferences, built my own online community, and hosted in-person events. By far, the most rewarding of these experiences was the in-person interaction. Just being in proximity with other people while sharing an experience was so powerful. I always wished there was someplace locally where I could experience that same energy every day. I wanted a collaborative coworking space to interact with my community, be productive, and get inspired. 
In 2018, I started an e-commerce fulfillment business with my husband out of our garage. It grew so much, that we had to move to a warehouse. One of the features we were hoping to find was an office space large enough to be used as the coworking space I'd been dreaming about. Finally, in 2020, we found the perfect combination between warehouse and office to allow us to accommodate both businesses. It felt like it was meant to be. And now, I'm working on building the community. I hope you'll join me!
See our space
Collab Lounge
The Collab Lounge is all about using space for creative thinking. With a variety of comfy chairs, open floor space, and a large table for working on projects, you can do all your best thinking in the . If you enjoy a more open office concept, the collab lounge is a great place for you to work. Get comfy in our oversized lotus chair,  mastermind with your business besties on the sofa, or spread out and strategize your next project at the table. There is more than enough space for the work you need to accomplish. You may never want to work from home again!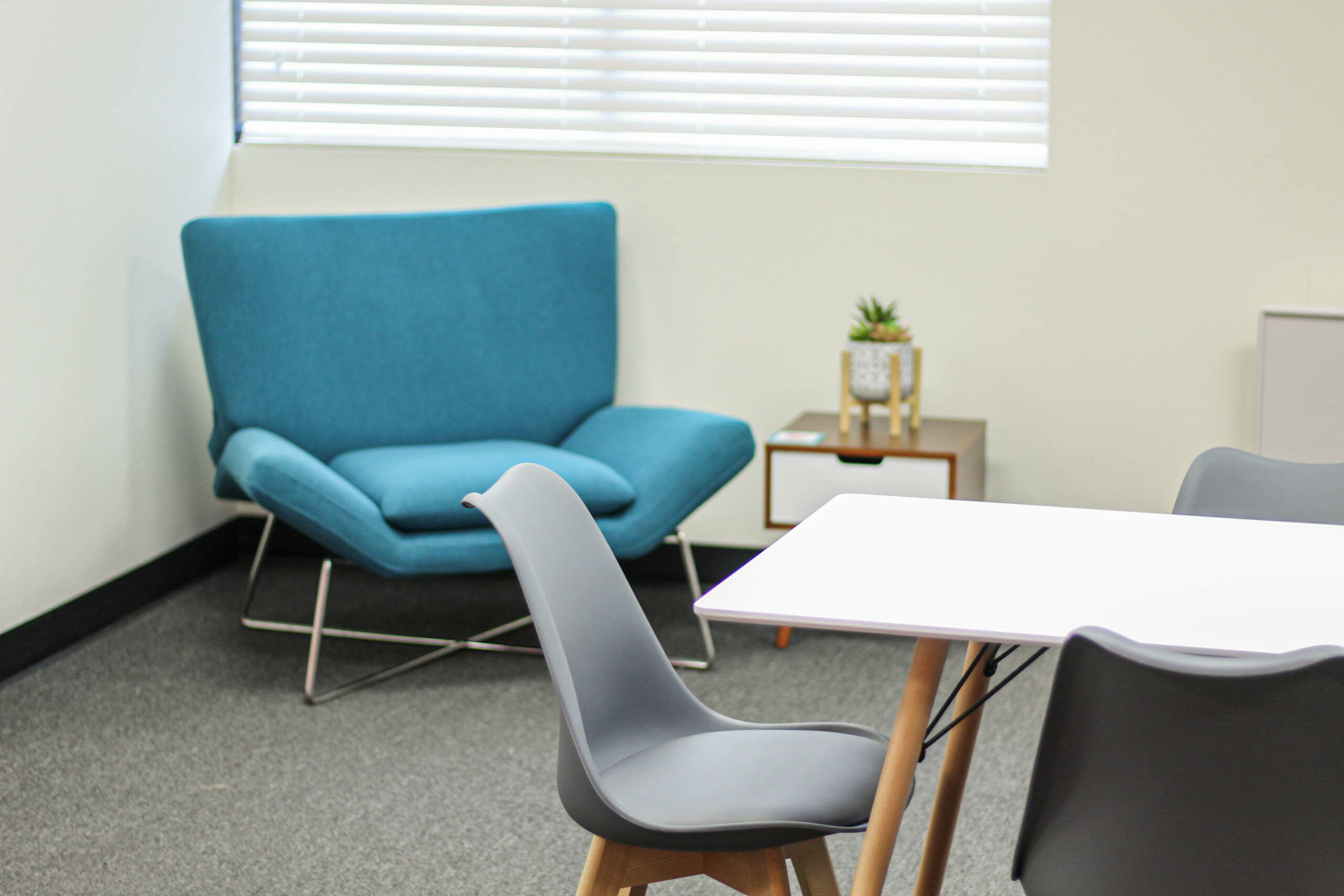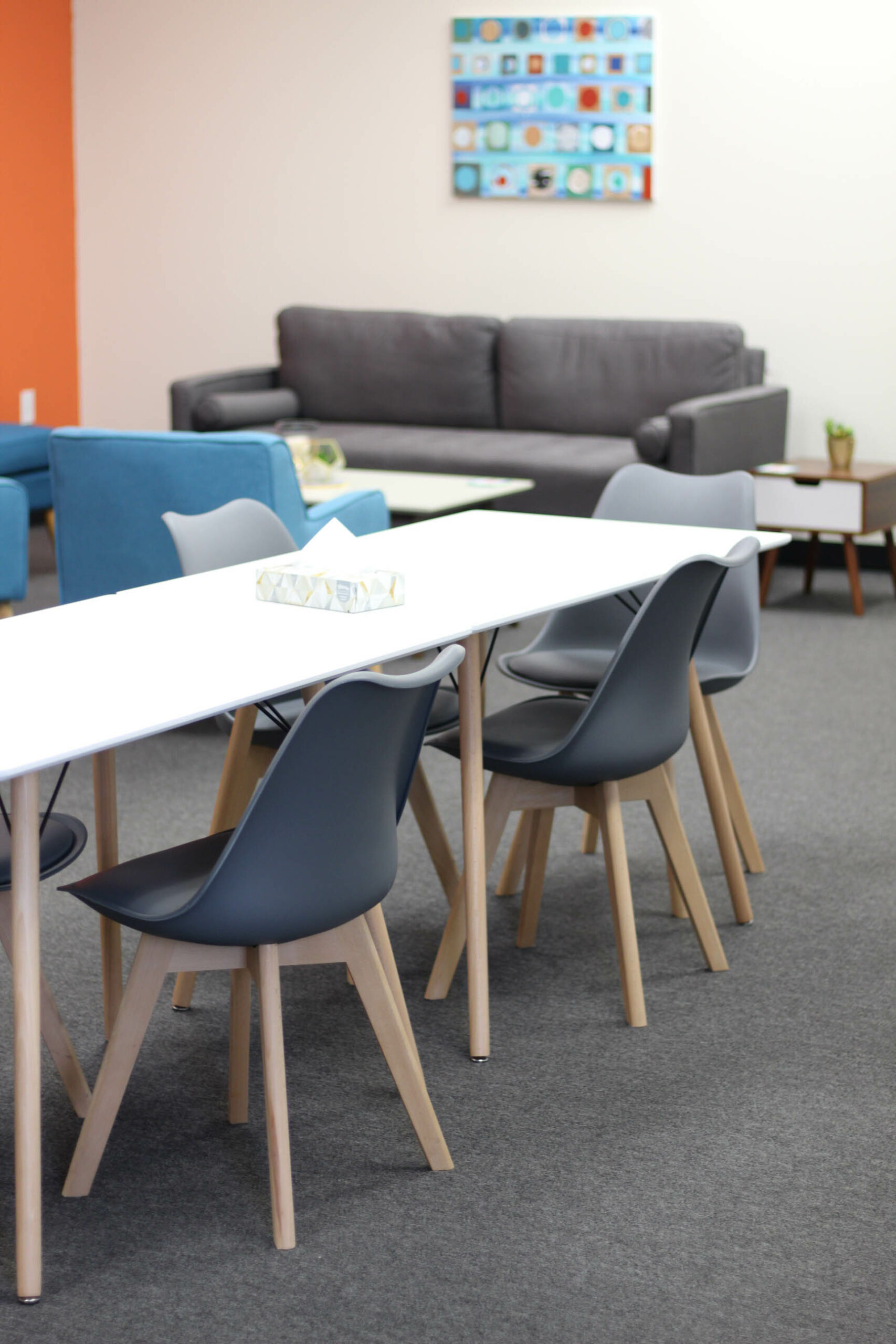 Work Room
If you're looking for a quiet place to work and focus, our Work Room has desks and chairs. As a rule the Work Room stays in Do Not Disturb mode so you can stay in the zone as long as you need.